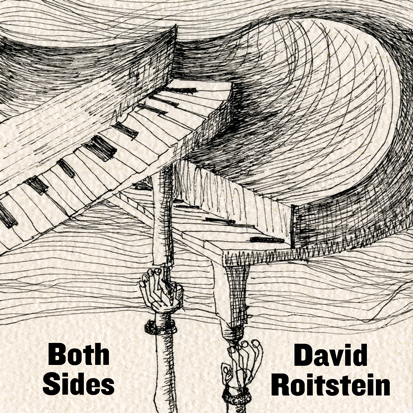 This double CD is a small sample of compositions written for friends and family over the years, a picture of both sides of my musical personality.  The music is separated here into two discs – one of thoroughly notated compositions ("chamber music") and the other with compositions for improvisation ("jazz").  I don't see them as separate, however – the magical process of discovery is the same.
COVER ART:   "Piano Roll"   pen and ink, 1974, by Norma Jane.
This delightful and whimsical drawing is by my favorite artist, my mother Norma.
**************************************************************************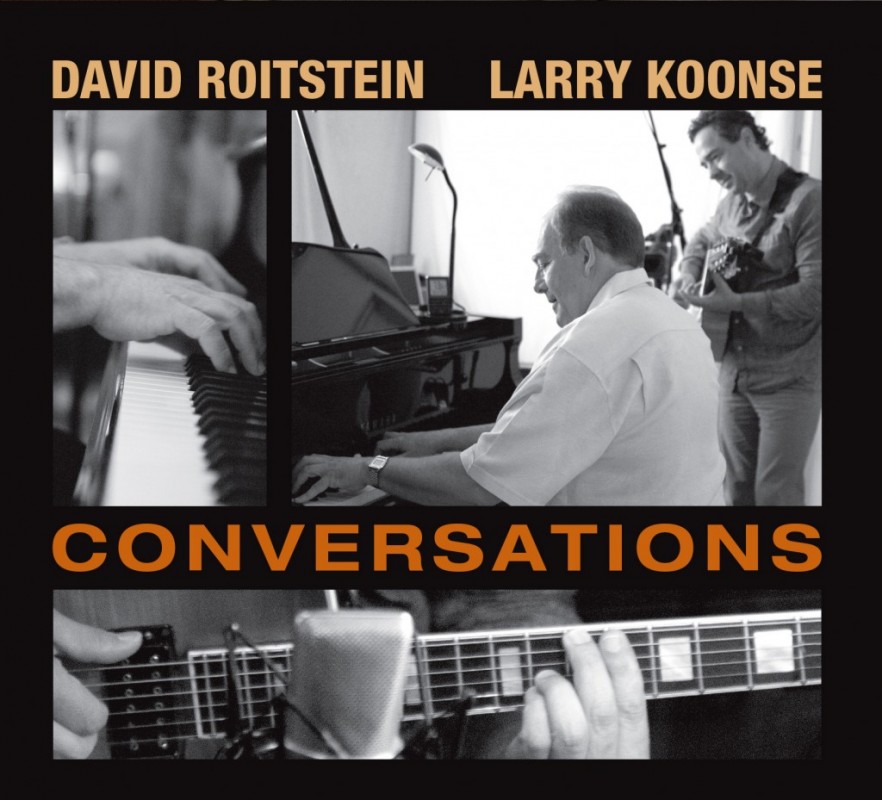 David Roitstein & Larry Koonse – Conversations
Jazz Compass 1024
released January 20, 2015
available on iTunes, Amazon, jazzcompass.com
 Best Albums of 2015 – Downbeat magazine (Dec 2015)
Downbeat Magazine,  4 star review  (April, 2015):
"Pianist David Roitstein and guitarist Larry Koonse rule deeply considered, thought-provoking jazz terrain here.  This album speaks low but eloquently and, like any good conversation, dares you to overhear it.  These two have recorded before and know when to intertwine and when to give each other room.  Together, they forge a unique sound…  These two are such fine players–and thinkers–that their music never comes off as anything but heartfelt."
Carlo Wolff
"Playing duo is not for the faint of heart.  Each musician needs to walk a near-constant tightrope between compelling dialogue and graceful accompaniment.  A great example is on the transcendent new release, Conversations, by David Roitstein and Larry Koonse.  An album that surprises at every turn."
Jon Regen, Keyboard Magazine (April 15, 2015)
"Two individual voices speak as one instrument.  The music is just sublime… everybody needs music like this."
Featured Ten – birdistheworm.com
"Jazz can swing; it can be joyous; it can be beautiful.  Occasionally, it can be all of these things at the same time.  On this album, Koonse and Roitstein have achieved that pinnacle."
Ric Bang, jazzscan.com